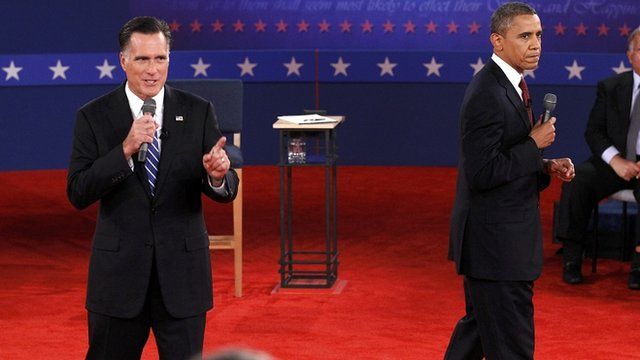 Video
Presidential candidates clash over Libya attack
In their second US presidential election debate, Republican challenger Mitt Romney has criticised Barack Obama over his handling of last month's consulate attack in Libya, which left four Americans dead.
Mitt Romney suggested the Obama administration had misled the American people over whether or not it was a terrorist attack.
But Mr Obama said it was "offensive" for Mr Romney to imply that his administration would play politics with such a deadly incident.
In a heated exchange, Mr Romney accused the President of not calling the incident in Libya a terror attack. To applause from the audience the moderator, Candy Crowley, corrected Governor Romney.
In depth coverage of the 2012 presidential race: BBC US election special report
Go to next video: Obama v Romney: US debate in full