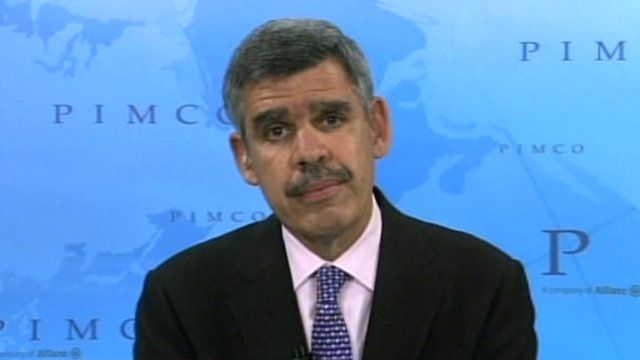 Video
Pimco CEO: Why businesses want Obama re-elected
Mohamed El-Erian, CEO of investment firm Pimco, tells the BBC's Katty Kay that while the two US presidential candidates will argue there are huge differences in their economic policies, the reality is very different.
"The reality is, whoever wins in November is going to have a very small set of policies that they can pursue if they want to get this economy back on track," Mr El-Erian said, adding that it had to be both reforms on spending and revenues.
The CEO also discusses a Financial Times survey that suggests international business leaders are more interested in seeing a second Obama term than their American counterparts.