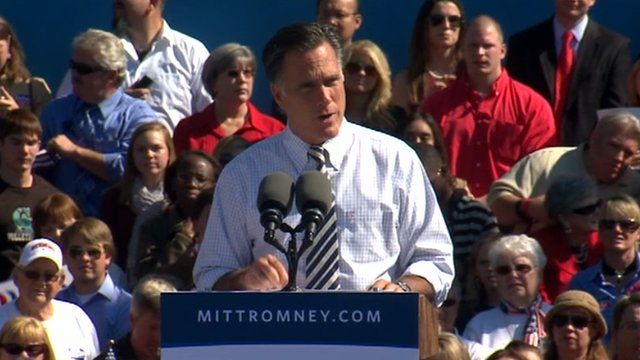 Video
Mitt Romney: Joe Biden doubling down on denial
Republican presidential candidate Mitt Romney has told supporters that Democratic Vice-President Joe Biden is "doubling down on denial", at a campaign rally in Virginia.
The former Massachusetts governor said Mr Biden was contradicting the sworn testimony of state department officials when answering a question about a deadly attack on the US consulate in Benghazi, Libya, on Thursday.
Mr Romney's comments come the day after running mates Joe Biden and Paul Ryan clashed in their only televised, 90-minute debate of the 2012 presidential race, in Danville, Kentucky.
Go to next video: Joe Biden calls Ryan claims 'malarkey'