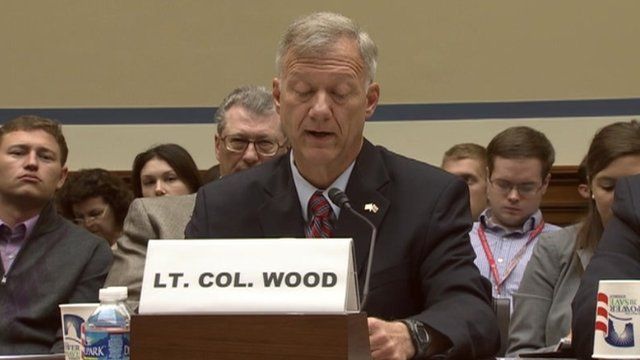 Video
Former US Army official: Libya security was a struggle
A former US Army official who served in Libya says that the security situation in the country was a struggle in the months before a deadly attack on the country's Benghazi consulate.
Lt Col Andrew Wood, who was in charge of a security support team at the US embassy in Tripoli, made his remarks in front of a congressional inquiry into the assault.
"Diplomatic security remained weak. In April there was only one US diplomatic security agent stationed there," Lt Col Wood said. "The RSO [regional security officer] struggled to obtain additional personnel there but was never able to attain the numbers he felt comfortable with."