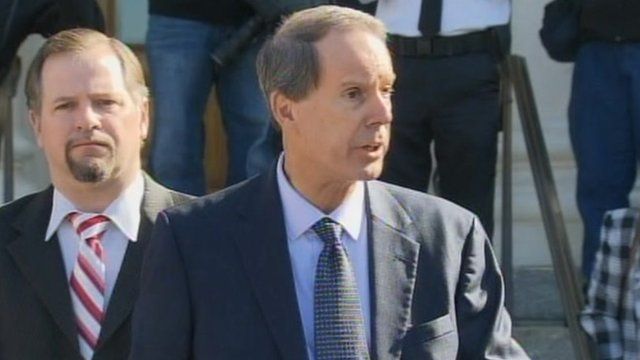 Video
Jerry Sandusky lawyer Joe Amendola: We ran out of time
Former Penn State football coach Jerry Sandusky has been sentenced to 30 to 60 years in prison for sexually abusing young boys for more than a decade.
The sentence means Sandusky, 68, is likely to die in prison after being convicted of 45 molestation charges.
Sandusky maintains his innocence and will appeal. His lawyer Joe Amendola says the trial was rushed and that two minor charges against university administrators have taken more time to go to trial than Sandusky's abuse charges.
"We were given four-and-a-half months with hundreds of thousands of pages of material coming in right through the end of May to get ready for this trial," he said, adding the university administrators have received at least 14 months to prepare.
Go to next video: Tribute paid to Sandusky's victims