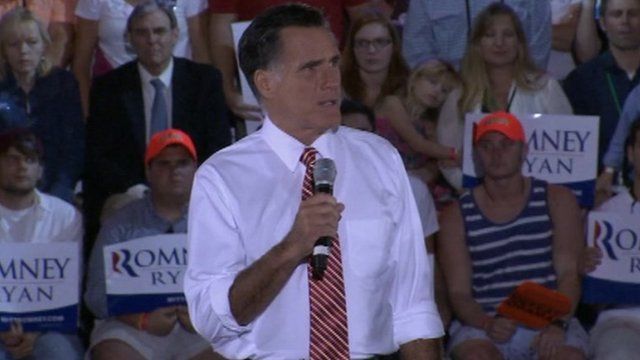 Video
Romney: Unemployment does not reflect US economic pain
Mitt Romney has spoken at a campaign rally in Virginia shortly after gaining the endorsement of the National Rifle Association, the largest gun lobby in the US.
The rally was his first since he turned in a strong showing in Wednesday's opening presidential debate.
The Republican White House challenger did not respond to allegations by the Obama campaign's attack that he had been untruthful during the debate, instead arguing that Mr Obama did not make the case for his re-election.
"What you didn't hear last night from the president is why it is the next four years is possibly going to be better than the last four years," Mr Romney said.
Go to next video: The view from the 'burbs