Media player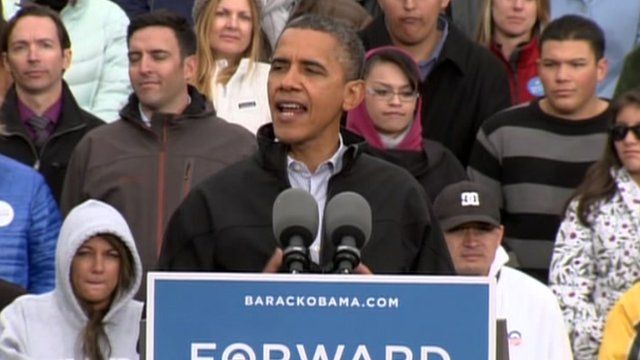 Media playback is unsupported on your device
Video
Obama: Romney owes the truth to America
As President Barack Obama campaigned in Denver, Colorado after last night's first presidential debate, he told supporters that Mitt Romney "danced around" his political positions during the event.
"Governor Romney cannot pay for his $5 trillion tax plan without blowing up the deficit or sticking it to the middle class," Mr Obama said, referring to a sticking-point in last night's debate.
"That's the math. We can't afford to go down that road again. We can't afford another round of budget-busting tax cuts for the wealthy."