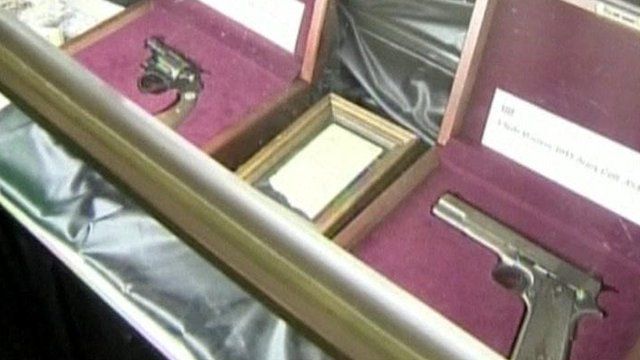 Video
Bonnie and Clyde guns fetch half a million dollars at US auction
Two guns once found on the dead bodies of American gangsters Bonnie Parker and Clyde Barrow were bought at a US auction by an anonymous Texan collector for over $504,000 (£300,000).
Bonnie and Clyde crisscrossed the southern US for several years in the 1930s robbing banks, stealing cars, killing police officers and capturing the attention of the tabloid press with daring photos left behind at crime scenes.
The pair were eventually tracked down and killed by the police.
Tom Bayly reports.