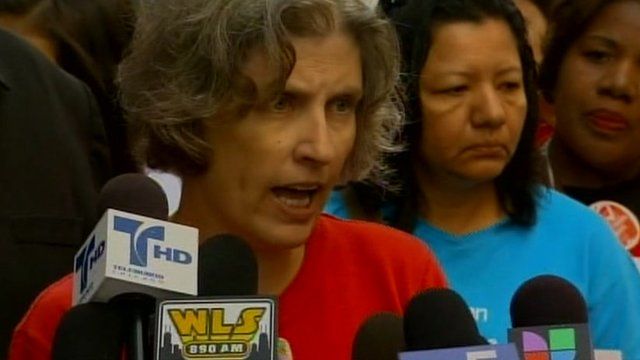 Video
Chicago teachers rally as strike begins
Teachers in Chicago have gone on strike for the first time in 25 years, setting up a showdown with Mayor Rahm Emanuel over a contract dispute.
On the first day of the strike, teachers and supporters said they were striking for better conditions for themselves and their students.
"Our students should not walk past closed schools to be bussed to other schools in other areas," community organiser Jitu Brown said.
Parent Erica Clark told reporters she strongly backed the teachers' cause.
Shortly afterwards, Chicago Mayor Rahm Emanuel held a press conference repeating his depiction of the walkout as a "strike of choice".
The mayor said only two remaining issues - related to teacher evaluation - were left to negotiate.