Media player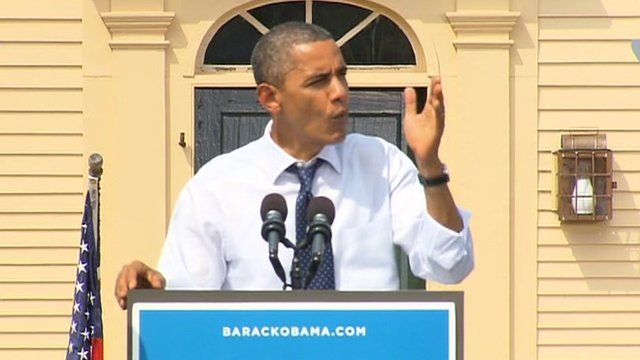 Media playback is unsupported on your device
Video
Barack Obama: August jobs report 'not good enough'
In a campaign stop in Portsmouth, New Hampshire, President Barack Obama responded to the latest US jobs report, describing the numbers as "not good enough".
Just 96,000 new jobs were added in August, fewer than expected. The unemployment rate fell from 8.3% to 8.1%, but only because more people gave up looking for work.
"Today we learned that after losing around 800,000 jobs a month when I took office, business once again added jobs for the 30th month in a row," he said. "But that's not good enough. We know it's not good enough. We need to create more jobs, faster."