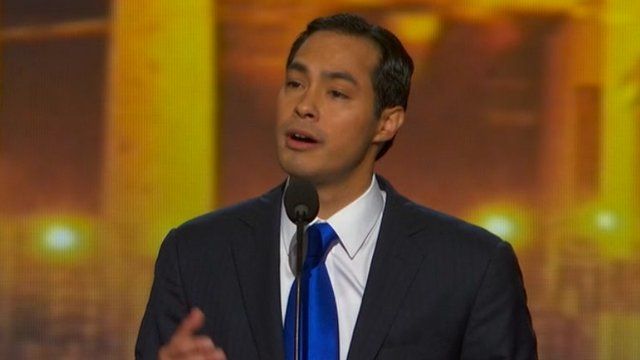 Video
San Antonio Mayor Julian Castro on the American dream
Julian Castro, the Latino mayor of San Antonio, Texas, gave the Democratic National Convention's keynote speech on Tuesday.
Mr Castro argued that President Barack Obama was the right choice for immigrant families and others who wanted their children's future to be better, and attacked Republican challenger Mitt Romney for his economic policies.
"Each generation passes on to the next the fruits of their labour. My grandmother never owned a house. She cleaned other people's houses so she could afford to rent her own," Mr Castro said.
"But she saw her daughter become the first in the family to graduate from college. And my mother fought hard for civil rights so that instead of a mop, I could hold his microphone."