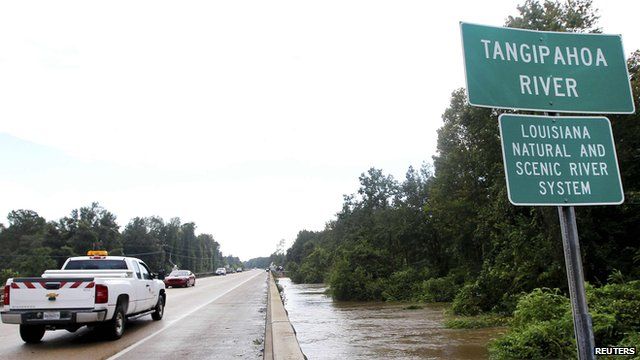 Video
Isaac-battered barriers intentionally breached
Officials have begun a controlled release of water at a Mississippi dam that was battered by Hurricane Isaac.
Tens of thousands residents are being evacuated in Louisiana downstream of the barrier at Lake Tangipahoa, which is damaged but remains intact.
The storm has left hundreds of homes flooded in its wake while passing over Louisiana
Hundreds of homes were evacuated, but many residents stayed, believing they could ride out a far weaker storm than Hurricane Katrina in 2005.
Louisiana Governor Bobby Jindal has ordered buses to the area to help evacuate residents.
Go to next video: Tropical Storm Isaac batters New Orleans