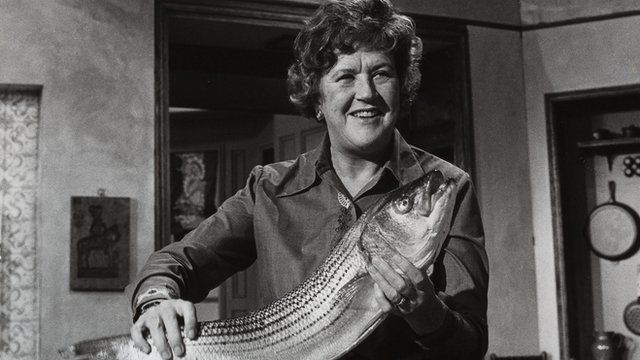 Video
Julia Child's recipe for life
These days cooking shows are all the rage and their hosts have become household names.
But nearly half a century ago in the US Julia Child broke new ground with her programme on public television.
Child's first book Mastering the Art of French Cooking is still a staple in many kitchens and her personality won over a loyal following.
Julia would have been 100 on 15 August and even Google celebrated her with a doodle on its home page.
Her biographer Bob Spitz, author of "Dearie: The Remarkable Life of Julia Child", spoke to the BBC about the enduring mark she made in the kitchen and beyond.
Produced by Erin Cauchi and Bill McKenna
Photographs courtesy of the Schlesinger Library, Radcliffe Institute, Harvard University, and The Julia Child Foundation for Gastronomy and the Culinary Arts. Video from Julia Child: The Way to Cook courtesy of Knopf Video Books.
Go to next video: Can identical twins still be unique?