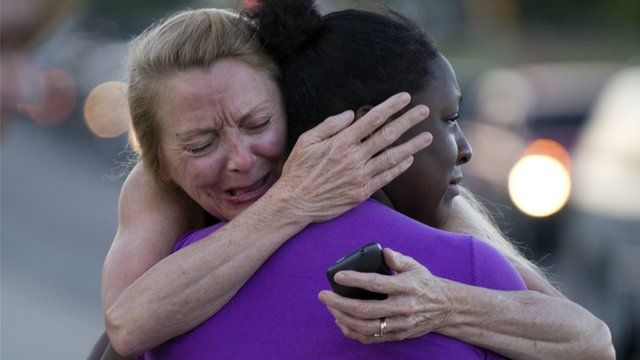 Video
Mass shooting victims face years of healing
The community of Newtown, Connecticut is in shock over a primary school shooting that has left 20 children and six adults dead.
The process of coping and healing will take years.
In the aftermath of the Aurora, Colorado cinema shooting earlier this year, the BBC spoke with a local mental health expert.
Barbara Becker, a manager at the Arapahoe Douglas Mental Health Network, has worked through these types of situations before.
She assisted in the aftermath of 1999's mass shooting at Columbine High School, where she says victims had to begin living with a "new normal" - moving on with life while suffering the attack's traumatic effects.
The same held true for victims of the Batman movie shootings, and now for those in Newtown.
Ms Becker says the healing process is a long one, and victims need continuous support - years after the media and international spotlight have moved on.
Produced by the BBC's David Botti
Additional photo/video: Getty Images and ABC