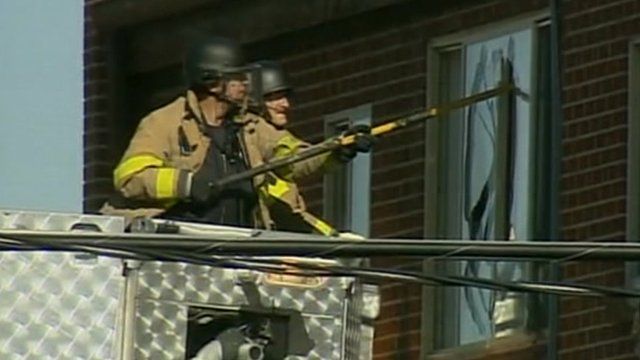 Video
Batman US cinema attack: Suspect's flat 'booby trapped'
At least 12 people have been killed and dozens wounded in a shooting at a midnight cinema showing of the new Batman film in Aurora, Colorado.
A 24-year-old local man was arrested in a car park nearby in possession of a rifle, handgun and knife.
Specialist teams have evacuated the area around his apartment and are trying to make safe what they believe are "flammable or explosive materials" within the building.
Kevin Dale, a journalist at the Denver Post newspaper, spoke to the BBC's Julian Worricker. He said that police were unsure exactly what they were dealing with at the "booby trapped" flat.
Go to next video: Gunman kills 12 at Batman screening