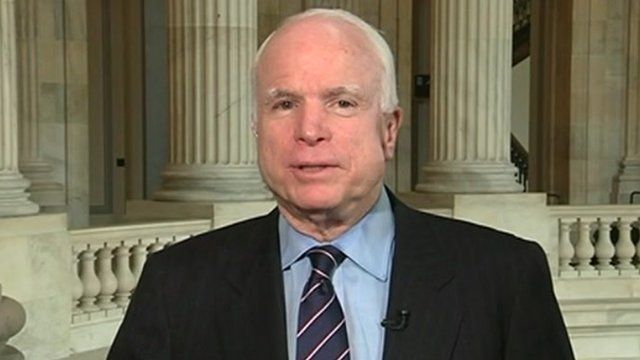 Video
McCain on Syria envoy Kofi Annan: 'Almost ludicrous'
As several Middle Eastern countries work through the fallout of the Arab Spring, US Senator John McCain has returned from a trip to Libya to observe the elections there.
Sen McCain says the situation in Egypt is "very fragile" and that Libya's elections made him feel "guardedly optimistic" about the country's future hopes.
But the Republican senator says the US should be "ashamed and embarrassed we're not helping" in Syria, and is doubtful about UN envoy Kofi Annan saying Iran could play a "positive role" in ending the bloodshed.
"Mr Annan is more and more desperate," Senator McCain said. "It's becoming almost ludicrous, the statements he makes."