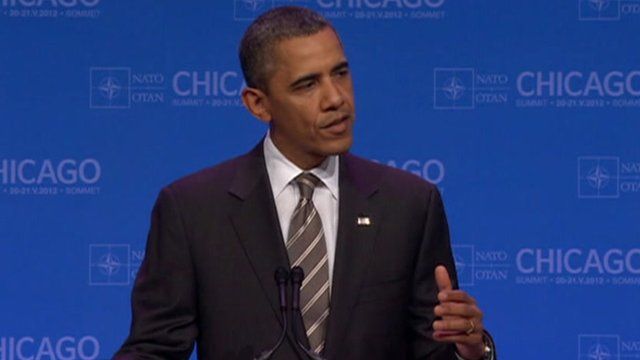 Video
Obama: 'Pakistan has to be part of the solution'
President Barack Obama has said the United States and Pakistan are making "diligent progress" on reopening a Nato supply line into Afghanistan.
The two sides have failed to reach agreement on supply routes into Afghanistan, which Pakistan closed off after a US air strike killed several troops.
Ending the summit of Nato leaders in Chicago, Obama said that Pakistan 'had to be part of the solution' in Afghanistan.
After a brief chat with Pakistani President Asif Ali Zardari, Obama also said however that he never expected the dispute to be solved during the summit.
Go to next video: Pakistan set to lift Nato Afghan blockade