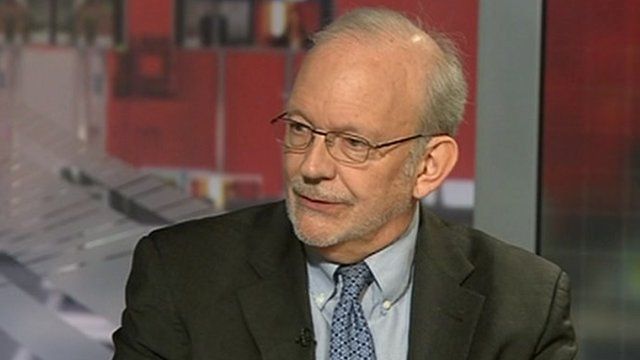 Video
Unicef chief: Sahel needs help
As a hunger crisis spreads across the Sahel in Western Africa, aid agencies are sounding the alarm about the knock-on effects of several years of drought conditions, affecting as many as 13 million people.
United Nations Children's Fund (Unicef) director Anthony Lake tells the BBC's Jane O'Brien that his organisation is trying to fight "donor fatigue", after years of crises in the region by framing the children of the Sahel in a new way and through social media.
"We tend to look at this as a question of charity," Mr Lake says. "When in fact what I just saw in Chad there are families fighting desperately in situations none of us have ever encountered, and they deserve not our pity and our charity, they deserve our support and admiration for their courageous struggle."
Go to next video: Aid official expelled from Chad