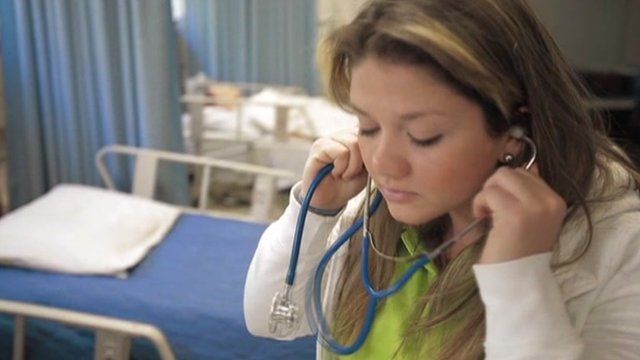 Video
Brazilian students learn skills in America
Brazil's rapidly expanding economy means there is a new demand for skilled workers like engineers and medical personnel. To help fill the gap, Brazil has partnered with governments and educational institutions around the world.
Through 2015, 100,000 students from Brazil will travel to foreign universities to acquire skills. 20,000 of them will study in the US.
For the students, it's a chance to both improve their earning potential and to experience life in the United States. Many hope to use their skills to teach others once they return home.
But as their country grows, some Brazilians question whether emphasising only science and technology is enough.
Produced for the BBC by Anna Bressanin.