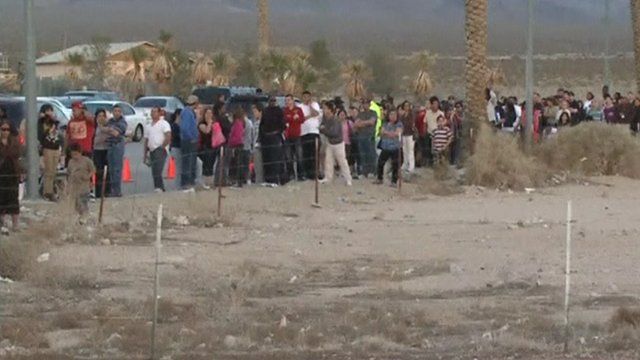 Video
Queues as lottery fever grips US workers dreaming of $540m win
Americans gripped by lottery fever ahead of the record draw with the jackpot of more than $500million have been buying tickets around the country.
People in more than 40 states have been racing to buy tickets for the Mega Millions jackpot which will be drawn on Friday evening.
The cash prize, which officials said could be the biggest in the world, was reached after nobody matched all six numbers in Tuesday's regular draw.
Players pay one dollar for a ticket and must pick five numbers from 1 to 56 plus a Mega number from 1 to 46 to win the jackpot.
The odds of winning are 1 in about 176 million, according to the official Mega Millions website.
Some hopefuls in Covina, California queued down the road to wait in line for a ticket.