Media player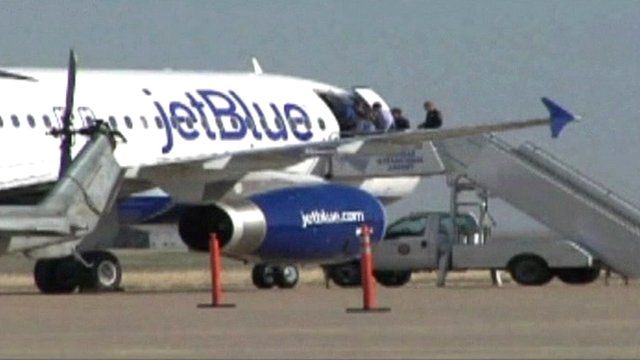 Media playback is unsupported on your device
Video
JetBlue crew's emergency call to air traffic control
A US domestic flight has made an emergency landing after the captain was restrained because of "erratic behaviour".
Passengers said the captain left the cockpit and began to rant about a bomb and threats from Iran and Al-Qaeda.
He was reportedly subdued and JetBlue flight 191 from New York to Las Vegas was diverted to Amarillo, Texas.
In an audio recording, the first officer is heard telling air traffic control that the crew is facing an emergency and needs help.
Amarillo Police respond by saying ''medical and security personnel are standing by''.