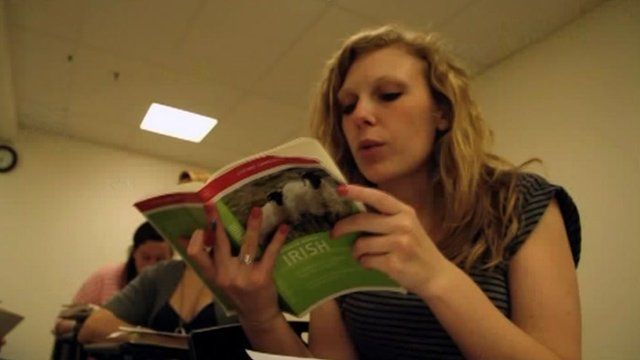 Video
Irish language gains popularity among US students
St Patrick's Day has always been a time when Americans have acknowledged their Irish roots, whether real or desired, by celebrating Irish culture in a variety of ways.
Some say there is no better window to understanding Irish culture than language.
While the Irish language has struggled to survive alongside the more dominant English language, one man from Ireland is helping to lead a modest revival in the US.
Through his efforts, a growing number of Irish Americans are forging stronger ties to their Hibernian ancestors.
The BBC heard from Ronan Connolly who teaches Irish language classes at Catholic University in Washington DC - sharing his passion for Gaelic and his own Irish heritage with students of all ages.