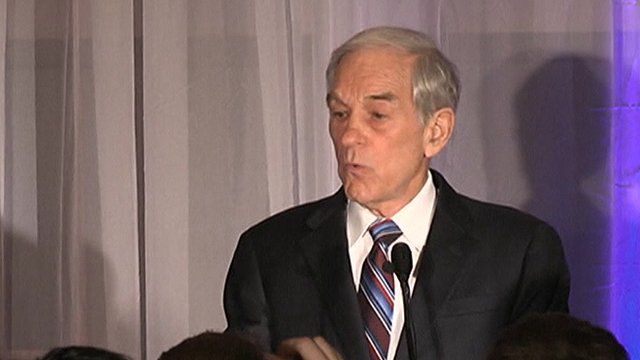 Video
Super Tuesday: Ron Paul vows to protect civil liberties
Republican presidential hopeful, Ron Paul, received loud cheers as he told supporters there must be more openness in government and more privacy for citizens.
Speaking from North Dakota, he also reiterated his signature campaign issue of eliminating the Federal Reserve.
The libertarian-leaning Republican presidential candidate said his campaign is sending a warning message to the country that government grows endlessly and spends too much money.
Ron Paul, Mitt Romney, Newt Gingrich and Rick Santorum are all hoping to do well in the Super Tuesday primary contest as they vie for the Republican Party's presidential nomination.
Go to next video: Romney: I'm going to get nomination