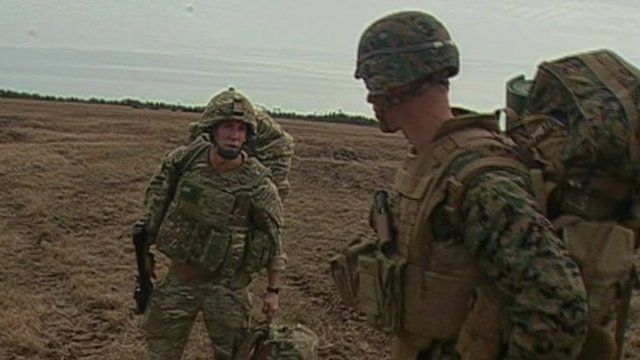 Video
Bold Alligator: 19,000 troops amphibious exercise
Bold Alligator, an international training exercise involving upwards of 19,000 troops, has been under way since the beginning of February and is taking place across Virginia and North Carolina.
US military officials say it is the largest amphibious-focused training mission in over a decade.
The operation has taken months of planning and is a joint-forces operation between the US Navy and Marine Corps.
Participating in the exercise are 25 ships, including the aircraft carrier USS Enterprise and the lead assault ship USS Wasp.
Troops include sailors and Marines from several countries such as the UK, Canada, France, Australia and the Netherlands.
For all those involved, the focus is to "get back to basics" as amphibious ship-to-shore fighting methods have rarely been used in the recent conflicts in Iraq and Afghanistan.
Go to next video: Going to Cyprus to train for war