Media player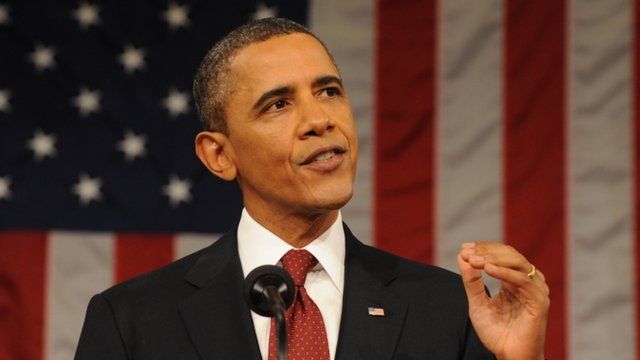 Media playback is unsupported on your device
Video
Obama renews call for 'Buffet Rule' on tax
President Barack Obama delivered his third annual State of the Union speech to a joint session of Congress.
The president renewed his call for his "Buffet Rule" on tax. This is the principle that millionaires should not pay a lower tax rate than typical workers.
The president named his idea after billionaire Warren Buffett, who says it is unfair that his secretary pays a higher tax rate than he does. The White House invited Buffett's secretary, Debbie Bosanek, to attend the speech as a special guest.