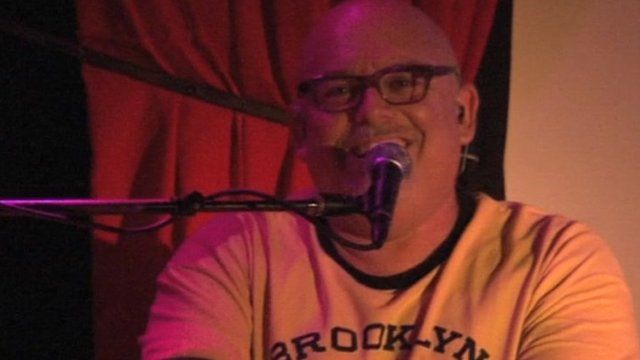 Video
Steve Roitstein on Cuban music and striking a chord in Little Havana
Steve Roitstein is white, Jewish and from Connecticut, but he is also a musician and hit record producer in Miami's Little Havana neighbourhood.
Having moved to South Florida as a little boy, Steve quickly fell in love with Cuban rhythms and joined artists like Celia Cruz and Willy Chirino.
These days he produces and manages the band Palo!, an 'Afro-Cuban Funk' band.
He tells the BBC what he had to learn to be able to play with some of the best Cuban artists, and if he still feels like an outsider.
Produced by the BBC's Franz Strasser.
Videos courtesy of Willy Chirino and Ralf Gonzalez.
Go to next video: Art on an Australian Outback train