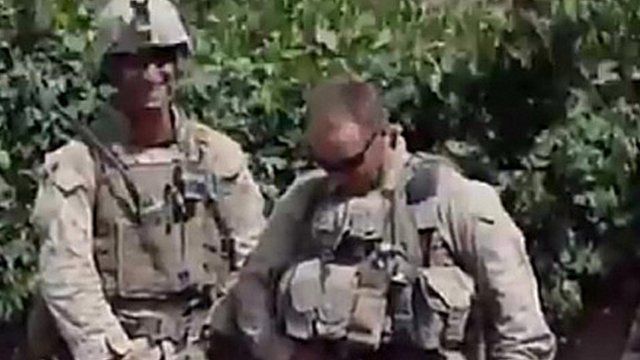 Video
Soldiers react to US Marine urination video
Two soldiers have spoken to World Have Your Say about a video apparently showing US Marines urinating on dead bodies, sharing their insights into the psychology of soldiers in war.
British soldier Stuart served in Northern Ireland and the Gulf War. He said the incident was "deplorable", but that the "the pressures of the conflict... warps the mind".
Former US soldier Bob, who served in Afghanistan, said it was "egregious and shouldn't happen", but he added:
"You take a normal human being and tell them to kill somebody else... they have to get themselves in a state of mind to do it. If you come out of a situation like that, you don't feel the greatest respect for the person you just killed, because if you did you wouldn't have killed them."