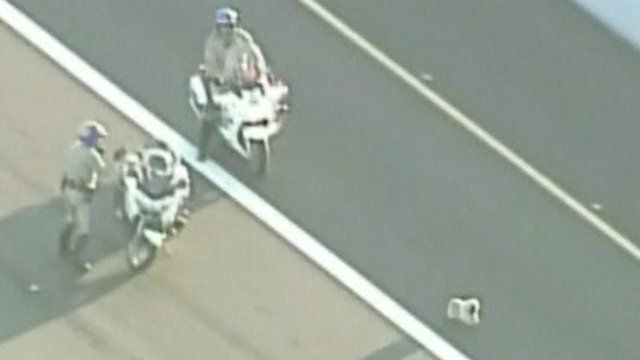 Video
Police collar escaped motorway dog
A dog caused chaos in the US state of Arizona when it jumped out of a car window following an accident.
The small dog, thought to be a Yorkshire Terrier, ran rings around the officers from the Department of Public Safety who were trying to catch it.
DPS Officer Martin Bennett, who captured the frightened terrier, said their main concern was for the dog's safety and for the safety of others on the highway.
But he said he had become the butt of jokes from colleagues after he was captured on camera trying to run after the pet dog.
The dog has now been returned to its owner.
Go to next video: Man and dog survive 200ft cliff fall