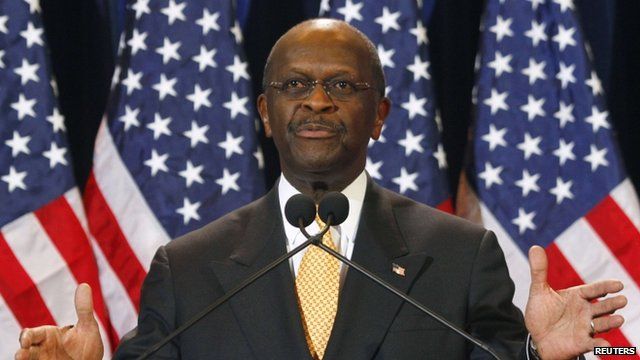 Video
Herman Cain says he will stay in presidential race despite sex claims
Herman Cain has insisted he will stay in the race to become the Republican Party's candidate in next year's American presidential election, despite allegations of sexual harassment.
At a news conference, he denied ever having met Sharon Bialek, who accused him on Monday of touching her inappropriately in the 1990s.
Three other women have also alleged unwanted sexual advances.
Mr Cain said he had never acted inappropriately with anyone, and accused the US media and the Democratic Party of mounting a smear campaign against him.
Steve Kingston reports frm Washington.
Go to next video: Cain addresses sex allegations