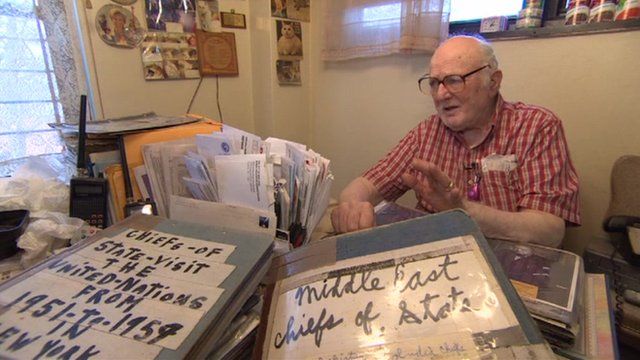 Video
Gaddafi's American pen-pal
The walls of Louis Schlamowitz's cramped Brooklyn apartment are lined with history. He has sixty albums packed with correspondence and signed pictures of world leaders, movie stars and sporting heroes of yesteryear.
It all began when he was deployed to Korea with the US army in 1953 and a friend suggested he use a spare Christmas card to write to President Truman. When a return letter from the White House arrived, Louis Schlamowitz had found his calling.
An observant Jewish man, Mr Schlamowitz has nonetheless corresponded avidly with leaders from the Middle East who do not recognise the state of Israel, which he admits has earned him more than the occasional rebuke from rabbis.
Laura Trevelyan reports.