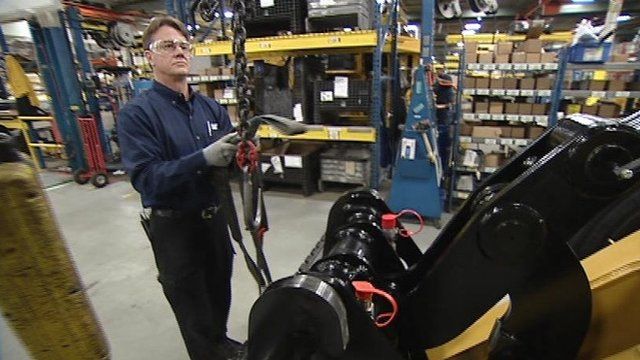 Video
Can big business dig the US out of its unemployment hole?
Politicians from both sides of the aisle talk about small business being the backbone of the US economy, but the vast majority of Americans work for large companies and it is actually big business doing most of the hiring.
The heavy equipment manufacturer Caterpillar is one of them. The company has taken on 30,000 new employees worldwide since the start of 2010.
However, Caterpillar makes 70% of its money outside the US and almost two thirds of those jobs were created overseas.
Yet with the national unemployment rate stuck around 9%, every new American job makes a difference. And in Sanford, North Carolina, where Caterpillar is creating some 325 jobs over five years at its plant, individual workers as well as the community are benefiting.