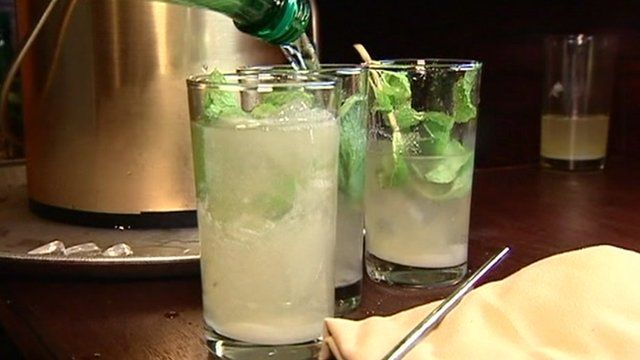 Video
Memories of Ernest Hemingway in Washington DC
A new bar named after the American author Ernest Hemingway has opened at the Cuban Interests Section in Washington, DC.
Tucked inside the Swiss Embassy (Cuba does not have its own embassy in the US), the cocktail area celebrates the writer who made his home in Cuba.
It is illegal for the bar to conduct any commerce, but not to import Cuban products that would otherwise be illegal to bring into the US. So the drinks are on the house, made with Cuban rum that is normally impossible to find in the US.
Hemingways is mostly for entertaining guests of the interest section, not for tourists hoping to hit happy hour. But the BBC was invited along to the opening party.
Go to next video: Hemingway's fishing carnival in Cuba