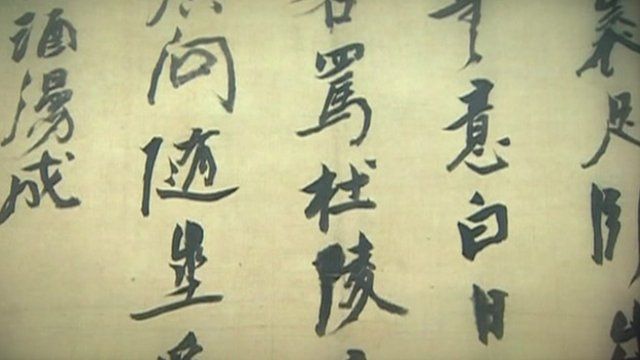 Video
When borrowing from China makes the US richer
China holds trillions of dollars in US debt and the eurozone countries are looking to Beijing for bailout cash, but not all international transactions come at a price. A cultural exchange is also under way between east and west.
A collection of contemporary Chinese poetry called Push Open the Window has been translated into English in a bid to increase US understanding of the rising superpower. In return, some of the best modern poems from American literature will be published in Mandarin later this year.
The Chinese anthology is part of a five-year project by the National Endowment for the Arts. It follows previous translations of literature by writers from Mexico, Northern Ireland, Pakistan and Russia.
The editor, Qingping Wang, writes in his introduction: "Regrettably, most people have little or no appreciation of the best of today's Chinese poets and their work. Much of the poetry collected in this volume will, at the very least, reveal to the readers of poetry in two countries… the true features of China's fine contemporary verse."
The BBC's Jane O'Brien reports.
Go to next video: Biggest Picasso show in China