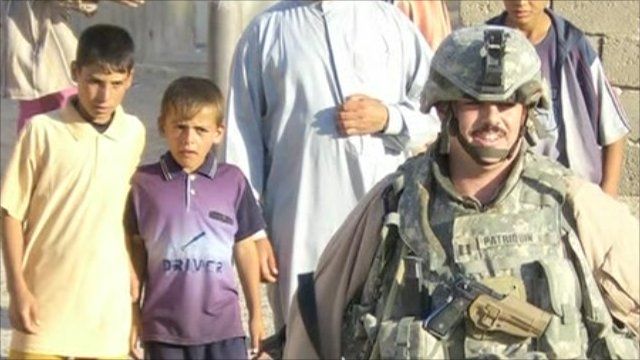 Video
The American soldier dubbed the 'Lawrence of Iraq'
General David Petraeus, the architect of the "surge strategy", may be famous for turning the US war in Iraq around but a much less known American soldier also deserves much of the credit.
Captain Travis Patriquin was the Arabic-speaking career soldier who helped develop the so-called Sunni Awakening. By building strong relationships with Iraqis on the ground he convinced his military leaders at the Pentagon to work with the powerful tribal sheikhs.
Captain Patriquin's partnership with the Iraqis in Anbar province in 2006 helped restore some order by establishing a basic police force. The number of killings dropped but it was not enough to save Captain Patriquin. In December that year he and two colleagues were killed when an improvised explosive device struck their convoy.
In his new book "A Soldier's Dream" William Doyle dubs Captain Patriquin the "TE Lawrence of Iraq". He describes how the Iraqis loved the US soldier who wore a thick moustache and could speak Arabic street slang.
Produced by Maya-Anaïs Yataghène; edited by Bill McKenna.
Go to next video: Humble beginnings of our highways