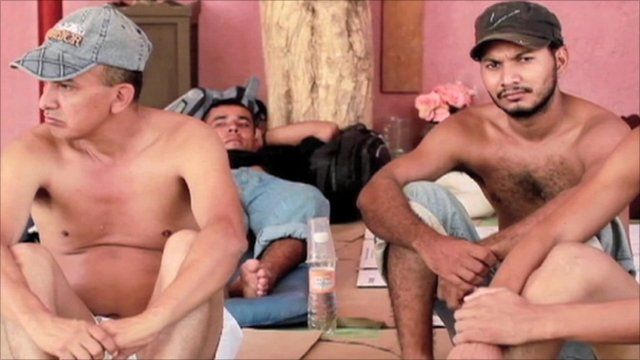 Video
Gael Garcia Bernal on perils facing migrants
Mexican actor Gael Garcia Bernal has visited Washington, DC, to campaign for comprehensive immigration reform.
Bernal, who starred in The Motorcycle Diaries and directed a documentary on the plight of migrants from Central America, met politicians on Capitol Hill.
He called for a more humane approach to immigration and said members of Congress should not only deal with the issue in a political way.
While filming the documentary The Invisibles for Amnesty International, Bernal spoke to many migrants who travel through Central America to try to reach the US.
The film shows how migrants risk being kidnapped or killed by drug cartels on the journey.
He spoke to the BBC's Paul Adams.