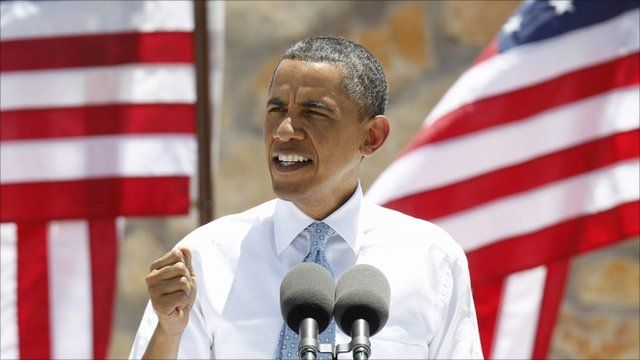 Video
Obama mocks Republican opponents over immigration
US President Barack Obama has called for broad reform of the US immigration system, while touting measures he has taken to strengthen border security.
Speaking in Texas, he mocked Republican opponents on the issue saying that they would "never be satisfied".
"We have gone above and beyond what was requested by the very Republicans who said they supported broader reform as long as we got serious about enforcement," Mr Obama said.
"But even though we've answered these concerns, I suspect there's still going to be some who are trying to move the goal posts one more time...Maybe they'll need a moat. Maybe they'll want alligators in the moat," he said.