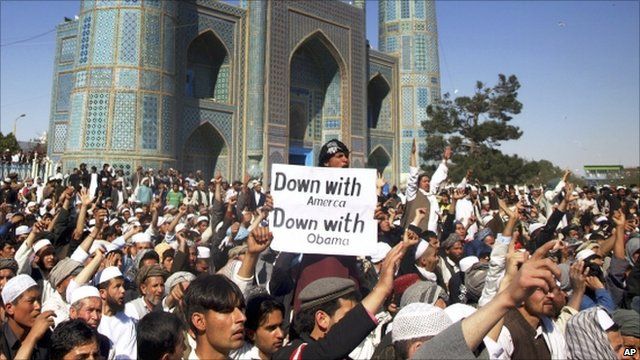 Video
Pastor Terry Jones: 'We are not responsible'
At least eight foreign UN workers have been killed in Afghanistan during an attack on a UN compound in the northern city of Mazar-e Sharif, officials say.
The violence occurred during a protest over the burning of the Koran in a US church on 20 March, by Pastor Wayne Sapp.
The burning took place in the presence of US pastor Terry Jones, who last year drew condemnation over his aborted plan to burn the Koran on the anniversary of the 9/11 attacks.
Speaking to the BBC, Pastor Terry Jones denied responsibility for the protest and claimed "they used the Koran burning as an excuse to promote their violent activities".
Go to next video: 'I am not an extremist'