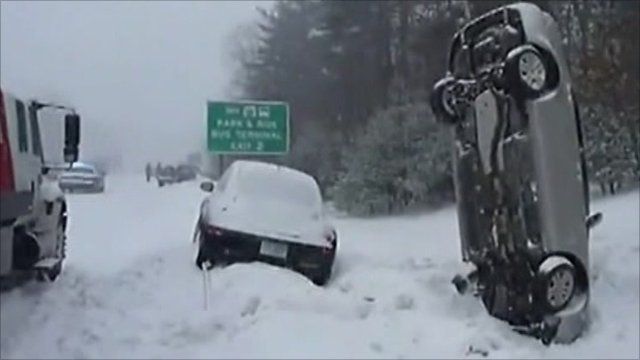 Video
Winter storms cripple swathes of the US and Canada
The US continues to suffer from snow storms that have spread across large areas of the Midwest.
Illinois was among the worst affected areas with more than half a metre of snow falling in Chicago, the city's third worst recorded figure ever.
Millions of people stayed home to avoid the chaotic scenes on roads and thousands of homes were left without power.
At least 10 deaths were blamed on the storm, including a New York man fatally burned trying to light cooking fuel.
The bitter winter storm stretching 2,000 miles (3,200km) is crippling swathes of the US and has moved into Canada.
As far south as Texas, rolling blackouts were implemented due to high demand during a rare ice storm.