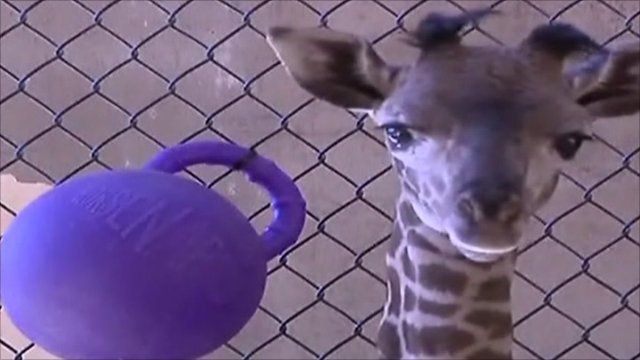 Video
Surprise arrival for zookeepers
A baby giraffe was a surprise arrival for zookeepers at Santa Barbara Zoo, in California, as all their giraffes are female.
The 'miracle' birth was explained when the staff found out one of the giraffes had been pregnant on arrival at the zoo, something the keepers had not known.
The baby has been named Daniel and he stands 5ft 9in (175cm) tall and weighs 106lb (48kg) at just two weeks old.
Sheri Horiszny, from the zoo, said Daniel was a big surprise for the keepers.
Go to next video: Baby gorilla revealed at London Zoo