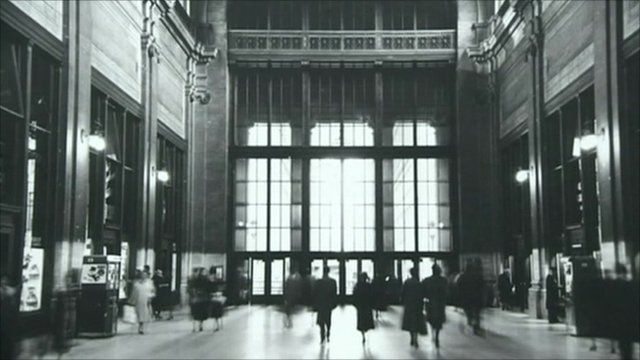 Video
New York's Pennsylvania Station turns 100
New York's Pennsylvania Station, one of the busiest rail stations in the world, celebrates its 100-year anniversary on 27 November.
It was built in the grand Beaux-Arts style, complete with Doric columns and 150-foot (45m) ceilings. But the structure was expensive to maintain and its owners sold the building off to make way for the development of Madison Square Garden in the 1960s.
The original structure was demolished and the station moved underground, but there are growing calls to try to recreate its former glory.
The BBC's Laura Trevelyan spoke to Justin Davidson, Architectural critic at New York magazine, and Cliff Cole of Amtrak, to find out more.
Go to next video: Will Black Friday boost US economy?