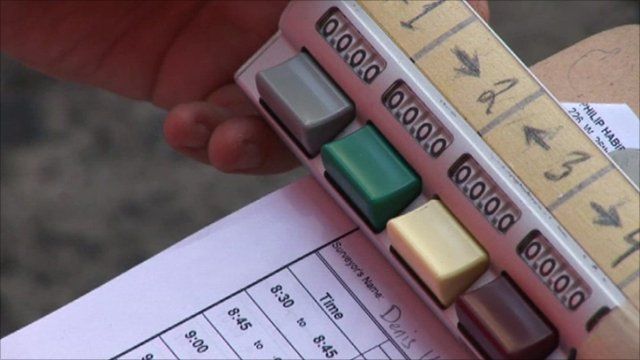 Video
How do you count the crowds going through Times Square?
At peak times, New York's Times Square gets so congested that people are often forced to walk in the roads, competing with the traffic.
That's of concern to the Times Square Alliance, the organisation that works to improve and promote the area - and to measure just how big a problem it is, they commission twice-annual counts of the number of people walking through on a given day.
The December 2009 count recorded some 364,000 pedestrians in a 24-hour period, a 15% increase on the previous year. Although results from the most recent count are still being collated, this summer's raw data indicates a further year-on-year rise.
But how can you possibly count that many people? That's the job of people like Darya Kobsteva and Denis Volchanskiy, who were both immigrants to the US from Eastern Europe.
Like the people they count, they reflect the diversity of cultures that exist in New York City.
Go to next video: New York 'puckers up for peace'