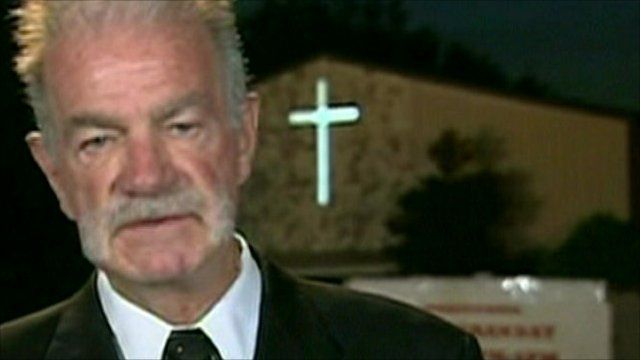 Video
Koran row deepens in US
The pastor at the centre of the row over burning the Koran has said he was promised a deal over the Islamic centre in New York, a claim denied by the Imam Muhammad Musri.
Pastor Jones said he had taken the decision to hold off the burning of the Koran due to the promise by a Florida imam to relocate a controversial Islamic cultural centre due to be built near Ground Zero in New York.
Imam Muhammad Musri, from the Islamic Society of Central Florida, said Mr Jones had "stretched and exaggerated" their conversation in which he only agreed to fly to New York with Mr Jones on Saturday and speak with the leaders of the Islamic centre project.
Courtesy ABC News.
Go to next video: Leaders warn against Koran burning plan