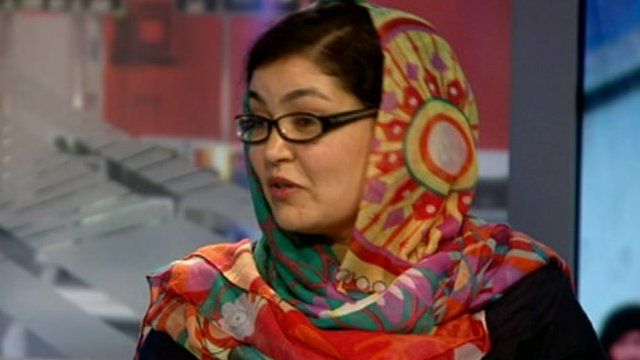 Video
Women 'at risk in Afghanistan'
The international donor community needs to continue to support the Afghanistan government if it wants to keep Islamic militants from filling the void once the US military withdraws, Hossai Wardak, deputy executive director of Equality for Peace and Democracy told BBC's World News America's Laura Trevelyan.
Afghan women would be the first to suffer from the lack of international support, she warned. They have made great strides in representation and freedom in the years since the Taliban regime was toppled, but those gains are at risk.
The Taliban have been "very straightforward" in their "clear agenda against women", she said. "They do not want women to be on the table during peace negotiations", which makes it clear that they will be marginalised once again if the Taliban return to power.
Go to next video: Karzai dismisses 'al-Qaeda comeback'