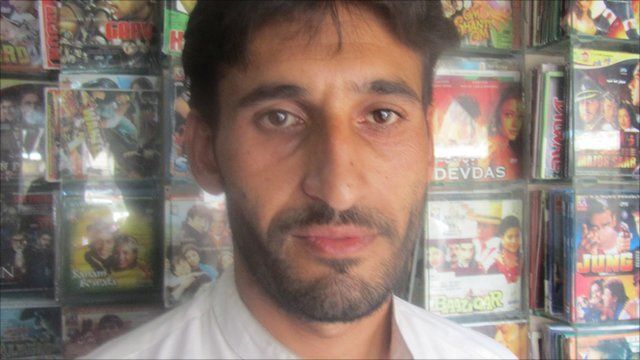 Video
Afghan voices: Bilal, music shop owner
It is now ten years since US fighter jets began bombing the Afghan capital Kabul, the start of Operation Enduring Freedom.
While it took just weeks for the Taliban to be removed from power - the fight has continued for a decade.
As well as claiming the lives of over 2,000 international troops, the conflict has also resulted in the deaths of more than 10,000 civilians, according to the UN.
BBC News has been asking some ordinary Afghans to reflect on the last ten years.
Bilal owns a shop in Jalalabad selling CDs and DVDs - something that would have been impossible under Taliban rule, when listening to music was banned.