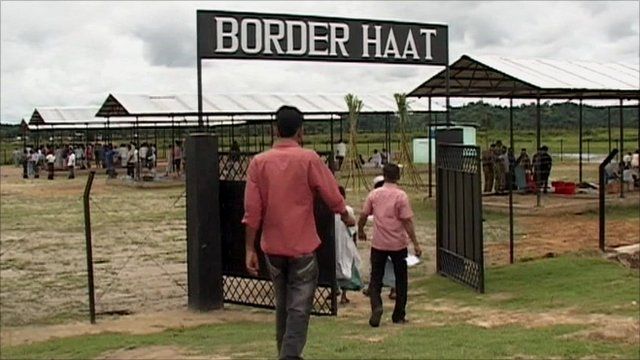 Video
'No-man's-land' market on border between India and Bangladesh
Hundreds of people have been killed by guards along the Bangladeshi-Indian border in the last 10 years as they tried to get from one side to the other.
But a new weekly market has started up in the middle of what was once the no-man's-land between the two countries, where locals from either side can come and trade small items.
This is the first such market since Bangladesh became independent and it is seen as an attempt to reduce tensions along the border.
Both countries are deeply suspicious of each other - India fear militants coming in from Bangladesh, while Bangladesh feels threatened by its enormous neighbour which almost completely surrounds it.
The BBC's Anbarasan Ethirajan visited the market to see how it works and hear from some of the people shopping there.
Go to next video: Danger at India-Bangladesh border