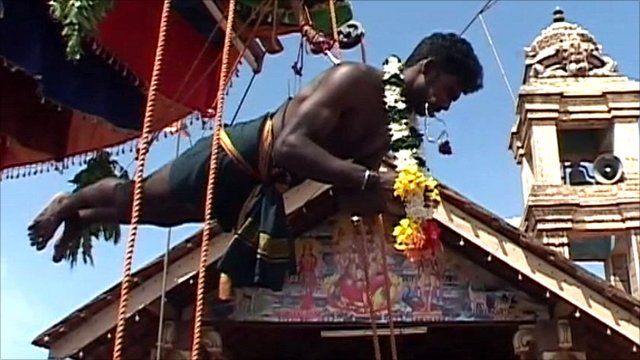 Video
Former Tamil Tigers conduct Hindu ritual of self-pain
While visiting the Tamil Tigers' former headquarters of Kilinochchi in northern Sri Lanka, the BBC's Charles Haviland witnessed three men taking part in a ritual of self-pain.
He was told the men used to be associated with the Tiger militants but were performing the holy act of devotion as thanks for release from past sufferings.
The practice of self-pain is often performed by Hindus of Tamil descent around the world during the festival of Thaipusam which falls in January or February.
READ MORE: BBC Religion: Hinduism, Thaipusam
Go to next video: Tamils return home after Sri Lanka war