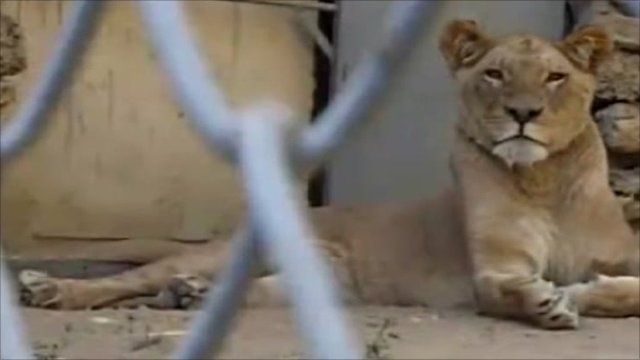 Video
Lions seized in Pakistan and impounded at Karachi Zoo
A man in the Pakistani city of Karachi is battling to have four lions he imported from South Africa released from a city zoo where they have been impounded.
Pakistani customs officials say the buyer did not produce import documents at the airport to claim the animals.
Officials of the local wildlife department say the animals have been imported in violation of a legal ban. But the buyer, Irfan Ahmed, says he has valid import documents.
Officials told BBC Urdu service's Riaz Sohal in Karachi that two pairs of lions travelled from Johannesberg in South Africa to Frankfurt, Germany, in November.
Go to next video: Learning to live with India's tigers