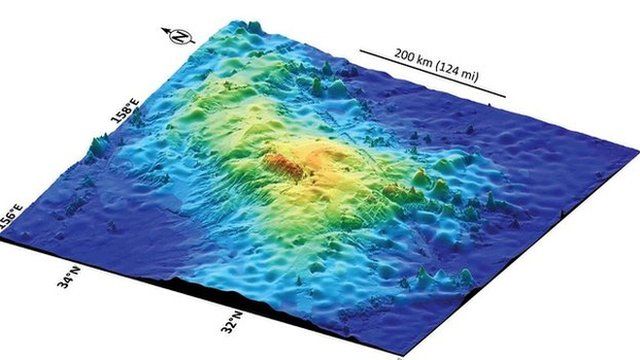 Video
Volcano: Professor's 20 year study to convince colleagues
Scientists say that they have discovered the single largest volcano in the world, a mile beneath the Pacific Ocean off the east coast of Japan.
The Tamu Massif is comparable in size to the Olympus Mons volcano on Mars which is the largest in the solar system.
BBC Radio 5 live's Up All Night heard from the leader of the team that measured the structure, Professor William Sager, a Professor of Earth and Atmospheric Sciences at the University of Houston. He has been studying the volcano for 20 years.
He said: "I had an inkling from the shape of it that it might have been one volcano but couldn't convince colleagues of that."
"Over a series of years with different cruises we were able to get enough data," he added.
Go to next video: Volcano covers Japanese city in ash