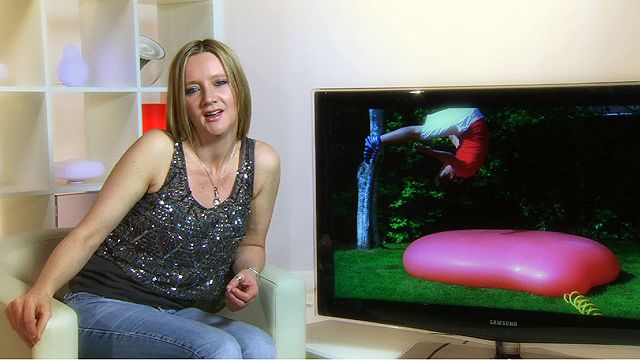 Video
Webscape: Slow motion video
Kate Russell's weekly review of websites and apps (links to sites are at the bottom of the page).
In this "share-everything society", every part of your life is up for capturing and publishing. RouteShoot is an app that lets you record a journey as it unfolds, including GPS data and an overlaid map.
The app is currently only available on iOS right now. It is free until 22 May 2013, so grab it quick. The makers say Android and Blackberry versions will follow soon too.
If you want an organised trip but do not want to stick to a tour guide's schedule, Tripomatic.com is the perfect travelling companion.
Just pick a destination and tell it what kind of experience you want and the site will serve up a map with your options tagged.
Destinations can be added to your plan with a click, allowing you to build an itinerary and map or download it to take with you. You can even book your hotels and flights with one-click access through to booking sites, although you should check around other sources as well to make sure you are getting the best deal.
There are free apps on Android and iOS that add the benefits of syncing with the web app so you can download your schedule directly to your phone and carry it with you.
Next is a YouTube channel recommendation: Gav and Dan - The slow motion guys.
All the videos are shot in high definition using high-speed cinema cameras so crank it up to maximum resolution if your connection can take it.
From super slow to super small - IBM have released a movie this week that has been making headlines because it was made entirely out of single atoms.
A Boy And His Atom: The World's Smallest Movie can be seen on YouTube along with an equally fascinating "making of" film.
Webscape links
YouTube: Gav and Dan - The slow mo guys
YouTube: A Boy And His Atom - The World's Smallest Movie
YouTube: Moving Atoms - Making The World's Smallest Movie
The BBC is not responsible for the content of external sites.
Go to next video: Webscape: Free guitar lessons