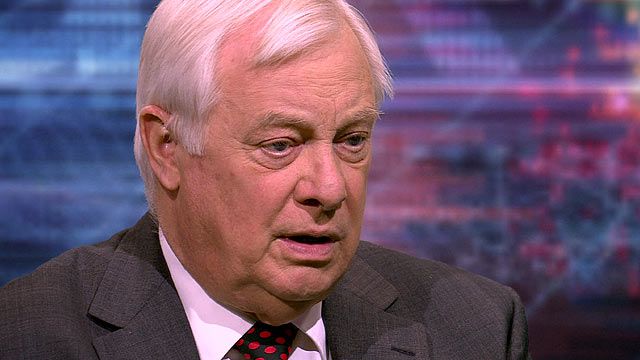 Video
Patten: BBC should continue investigative journalism
BBC's Panorama recently sent an undercover reporter to North Korea, under the pretence of being a part of an academic trip with students from the London School of Economics.
The chairman of the BBC Trust, Lord Patten, spoke to HARDtalk's Stephen Sackur about whether the programme was worth putting a third party at risk.
Lord Patten said the BBC Trust would have to pronounce on this case so he did not want to directly comment but he said he wanted investigative journalism to continue and pointed out that 5.1 million people watched that episode of Panorama.
You can watch the full interview on BBC World News on Thursday 2 May at 14:30 and 20:30 GMT and Friday 3 May at 03:30 14:30 and 20:30 GMT and on the BBC News Channel on Friday 3 May at 00:30 and 04:30 BST.
Go to next video: 'Missed chance for green economy'